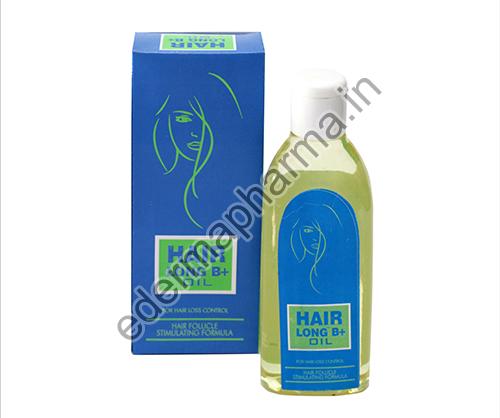 To maintain your gorgeous mane, you need to buy hair growth products that are effective and gentle on your scalp and tresses. With a crazy variety of hair growth products obtainable in the market, it can get a little tricky to purchase the right hair growth products.
It gets even more difficult when you have hair issues like thinning, hair breakage, and hair loss among others. Using the wrong hair growth product to treat these problems can make it all worse. With a variety of hair growth product brands available in the market, it can get confusing for you to understand which one is the best for you
Go for brands that are transparent about the ingredients being utilised. Read the ingredients, formulations, and also reviews of their regular users. Choose to deal with top-rated hair growth product suppliers and read their reviews and comment before purchasing one.
Read the List of Ingredients
Even when you are running out of time, make sure you don't miss reading about the ingredients of your hair growth products. Check for ingredients like sulphates and mineral oil which are believed to be harmful to your tresses.
Ditch any such products and look for hair growth products having naturally derived ingredients like coconut oil or aloe Vera. This means that the product is benign on your scalp and won't result any infections.
Pick Natural Ingredients Over Chemicals
Using harsh hair growth products can strip off the natural oils of your hair and make them dry and dull. Also, keep in mind if you have a sensitive scalp (advantages of scalp scrubbing) or any other hair related issues which would need a specific ingredient. Check for ingredients that may cause allergy and injury your scalp or tresses.
Give priority to quality not price
Don't fall just for the good marketing or cost of the product. A brand may offer hair growth products at the lowest prices in the market but is it worth a buy? We are not saying you waste your money on costly products but always select the one which would work the best as per your hair needs.
Purchasing a cheap product that gives no results will only injury your hair and waste your money.
Recall that you can end up getting a hair product wrong at times even after following this guide as the products have various effects on different hair. It may work like magic for others but not for you. If it doesn't work for you, put back it straight away or you can end up damaging your hair.
Known Your Hair Routine
What is your regular hair care routine? How often do you wash your hair? Do you step out too often? Well, there are a couple of questions you require to inquire yourself to finally get to the correct product. If you are buying hair growth product for a particular need then keep it in mind.
If you are looking for a cleansing hair growth because of too much product build-up then you may want to go for a product that has a strong formulation so that it is effortless for you to build up a lather and clear all the dust and dirt gather on the scalp and strands.