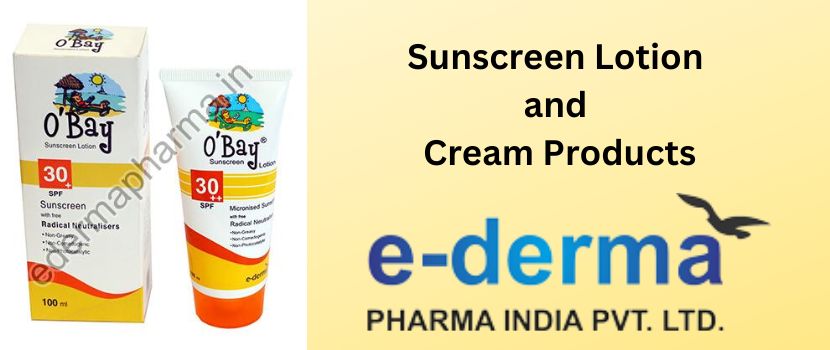 Sunscreen is one of the most effective and simple methods to protect the beauty and health of your skin at any age. It can help prevent wrinkles, discolorations, dark spots, enlarged pores, and other symptoms of ageing caused by unprotected sun exposure when used regularly.
Applying broad-spectrum sunscreen every day as part of a healthy lifestyle will help you avoid wrinkles, dark spots, enlarged pores, and other indications of ageing.
The most fundamental and crucial skin care product is sunscreen. When shopping for sunscreen, keep in mind that it should be water-resistant, broad-spectrum, and have an SPF of at least 30. It makes no difference what sequence you apply your skin care products in, as long as you apply sunscreen first!
Know which sunscreen is best for you
It is critical to learn which sunscreen is best for your skin. If you do not use a high-quality, broad-spectrum sunscreen, then you are putting your skin at risk of long-term harm.
The first step in selecting an effective sunscreen is to determine which UV wavelengths the product protects against. Sunscreens with a minimum SPF of 30 and a maximum UVA protection of 4 or 5 stars are recommended by the Environmental Protection Agency and the National Institute of Health. Reach out to a sunscreen supplier for the best quality sunscreen which provides sunscreen of SPF 30 and above that.
Meaning of SPF
A sunscreen's SPF indicates how well it protects against UVB rays. It is measured by how long a person would need to be out in the sun without sunscreen before developing redness or sunburn. The SPF ranges from 2 to 100+. The higher the number, the greater the level of protection.
UVB rays are shorter and more strong than UVA rays, yet both cause skin cancer and premature ageing. Because UVA photons can penetrate clouds and pollution, they harm humans at all latitudes all year. SPF is not a perfect sun protection statistic since it does not account for how much UV radiation is filtered by sunscreen. It just says how long you may stay in direct sunlight before your skin begins to burn depending on your skin type's sensitivity.
What kind of sunscreen is best for applying to your skin regularly?
Choose a sunscreen that has SPF 30 for applying regularly. If you are a person who spends most of their time outside then you should buy a sunscreen that has SPF 50 to SPF 60 from a reputed sunscreen supplier. In reality, many people do not apply sunscreen regularly and also do not apply the right amount of sunscreen as they should if they apply sunscreen. Not applying the sunscreen and the right amount of sunscreen leads to damage to the skin. Therefore, applying sunscreen which has SPF 60 helps compensate for not applying enough sunscreen.
To protect your face and neck from the heat of the sun a person should at least take one ounce of sunscreen and apply it properly on your face and then accordingly you take enough sunscreen so that it covers your neck as well.