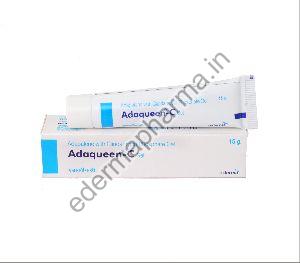 Depending on the acne care products, there can be a lot of different choices for ingredients. Some of them are harder on your body and your skin than others, too, so that's important to pay attention to. You can get prescription acne medication, over the counter remedies, some of which work better than others, and natural remedies that you can buy or that you can even create on your individual with a few simple ingredients. Specific brands and types of acne medications have the following, but that doesn't mean that they are the right ones for your skin type.


How the acne care product helpful to fight acne
There is an abundance of anti-acne skincare products available today, and it is sometimes difficult to choose which one will work best. Most of the acne care products that we see either for preventing or treating acne. Preventive skin care products include make-up removers, astringents and exfoliation products. These products are used to remove dead skin cells, reduce the amount of sebum or oil produced thus, letting pores breathe more. Acne happens when excessive oil on the skin mixes with bacteria that may be trapped in pores. With proper cleansing and exfoliating, acne may be prevented from happening.
You can also find specialized acne skin care products that are available over the counter, meaning these can be purchased with no need for a prescription. Products that use benzoyl peroxide and salicylic acid as their bases belong to these specialized anti-acne products. Since these can easily be bought in drugstores, try a lower dosage first if you are trying these products for the first time, and see the results, before you start using them frequently. You can also find skin moisturizers with alpha-hydroxy-acid in drug stores and department stores. However, if you plan to use these without consulting a dermatologist, try a few products first before you settle for one that is mild for your use. If outbreaks become more severe after use, immediately discontinue using it and consult your dermatologist.


What are the benefits of using good acne care products?
Your acne care routine is only as good as the products you use. Good, superior quality products are harmless and effective and may come in exact formulations for sensitive skin and other issues. They can enhance the texture and appearance of your skin while defending it from the impact of the sun, pollutants, and other complications that can also hurt your health.
Selecting products from a company with a trustworthy line of products can be helpful, since each component may be designed to work in combination with the others. You can also be more certain of the products' quality and may better be able to expect how your skin will respond to trying a different product in the same line.


Qualities of the Acne Care Products Suppliers
-Supplying Best quality products
-Fast experience in trading
-Trusted and legally approved certified products
-Commitment and time adherence
-Innovation in packaging